MGNTRN


An installation by Romain Tardy
Music by Loran Delforge

Production: Proyecta
Software development & engineering: Hand Coded
Estrella de Puebla, Puebla, Mexico, May 2014.


MGNTRN, (pronounced as "MAGNOTRON") is an impressive and immersive digital art installation. This large-scale creation combines projection mapping, physical laser-cut structures used as projection canvases, and various types of LEDs to deliver a truly unique multi-sensory experience. Notably, a small robot operates the LEDs from a Ferris wheel, adding to the technological marvel.

Taking inspiration from psychedelic sci-fi references of the 1970s, such as Sun-Ra's film "Space is the place," MGNTRN invites viewers on an imaginary journey through space and time. The installation offers an intense physical experience with its multi-channel video setup and an accompanying 8-channel soundtrack composed by electronic music producer Squeaky Lobster.

The name "MGNTRN" draws from a space-themed pinball machine produced by Gottlieb, an American manufacturer, in 1974. Illustrated by Gordon Morison, known for iconic pinball backglass drawings, the artwork incorporates elements like starfields, black holes, kawaii characters, retrofuturistic spaceships, and vintage arcade games. The overall effect creates an immersive outdoor audiovisual installation where the sky becomes the limit.

Originally developed as a site-specific project for the Proyecta Digital Arts and Design Festival in 2014, held in Puebla, Mexico, MGNTRN continues to captivate audiences with its grandeur and immersive nature. Its impressive scale, combined with the harmonious interplay of visuals and sound, showcases the limitless possibilities of art and technology.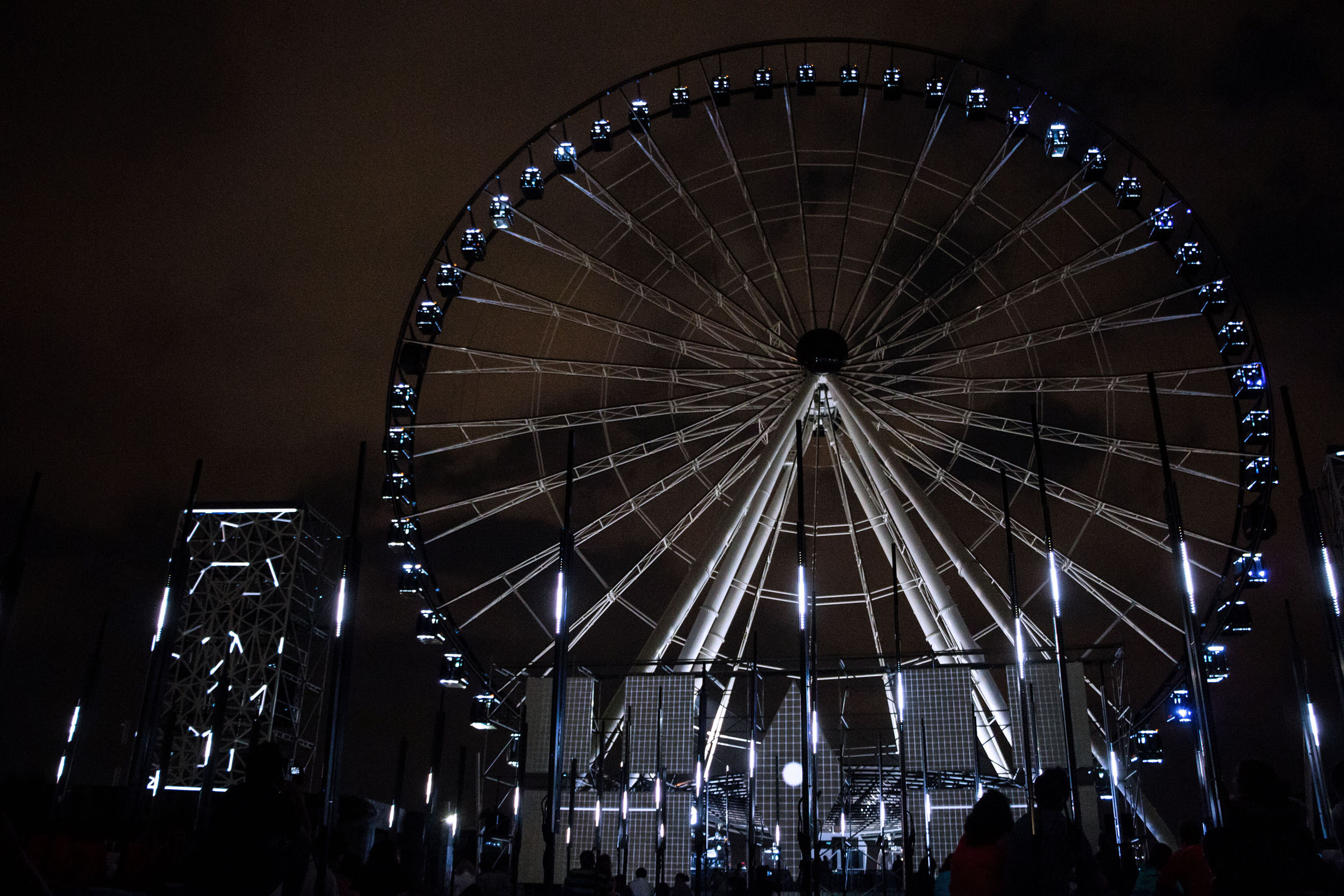 You can also have a look at the making of MGNTRN featured in the documentary about Proyecta festival 2014: