Future ruins


An installation by Romain Tardy

Music by Squeaky Lobster

Additional software development by Hand Coded
Musée de L'Elysée, Lausanne, Switzerland, June 2015.


What will be the remains of the digital era? In a time when physical and digital are continuously merging at an ever increasing pace, where old and new tend to become synonyms, what does it mean to take your time?

The modular installation Future Ruins was initially created in 2015 for the Musée de l'Elysée in Lausanne, Switzerland, and was composed of a large scale digital projection, twelve light sculptures and a 8-channel music soundtrack. Their shapes were inspired from the individual life-size architectonical elements that the visitors may find on the museum's facade.

Roof elements, portals and bay windows are seemingly randomly scattered throughout the whole garden. Both the original neo-classical elements and the newly created ones constitute imaginary debris of our world independently of the time. Even though they lie ruined there, they illuminate the night darkness.

Since its first appearance in Switzerland, Future Ruins has been adapted for many different venues: from a desert in China to an old submarine base in France. The modular approach allows endless configurations.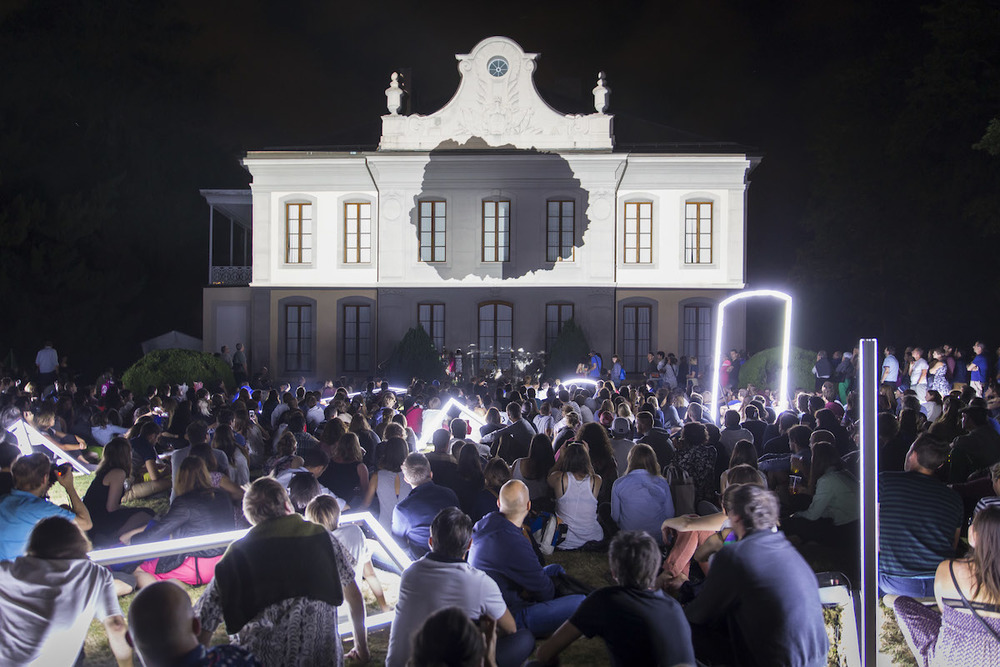 Watch the video of Future Ruins below:



Teaser:



ʕ •ᴥ•ʔ