Captive


An installation by Romain Tardy

Soundscape by Before Tigers

Production: Biennale Chroniques, FWB, LDA Productions
Friche La Belle de Mai, Marseille, France, November 2022 — On tour


"Night life", in its contemporary sense, is often associated with bars and clubs and thronging crowds of revellers.

At the other end of the spectrum, the night is also a time to reconnect with one's intimate self when, as time passes but the solitary body lies still, the constant desire to fill every minute and every second of every day is banished.

In an era where the boundaries between our home and work lives are being eroded, and there is ever more pressure to use our time productively, could resting and being by oneself, with oneself, be tantamount to a form of disobedience?

Through an installation consisting of the kind of sleeping pods found in capsule hotels, in which we are invited to enter, Captive is an intimate encounter with an audiovisual device that is at once close by and eerily absent.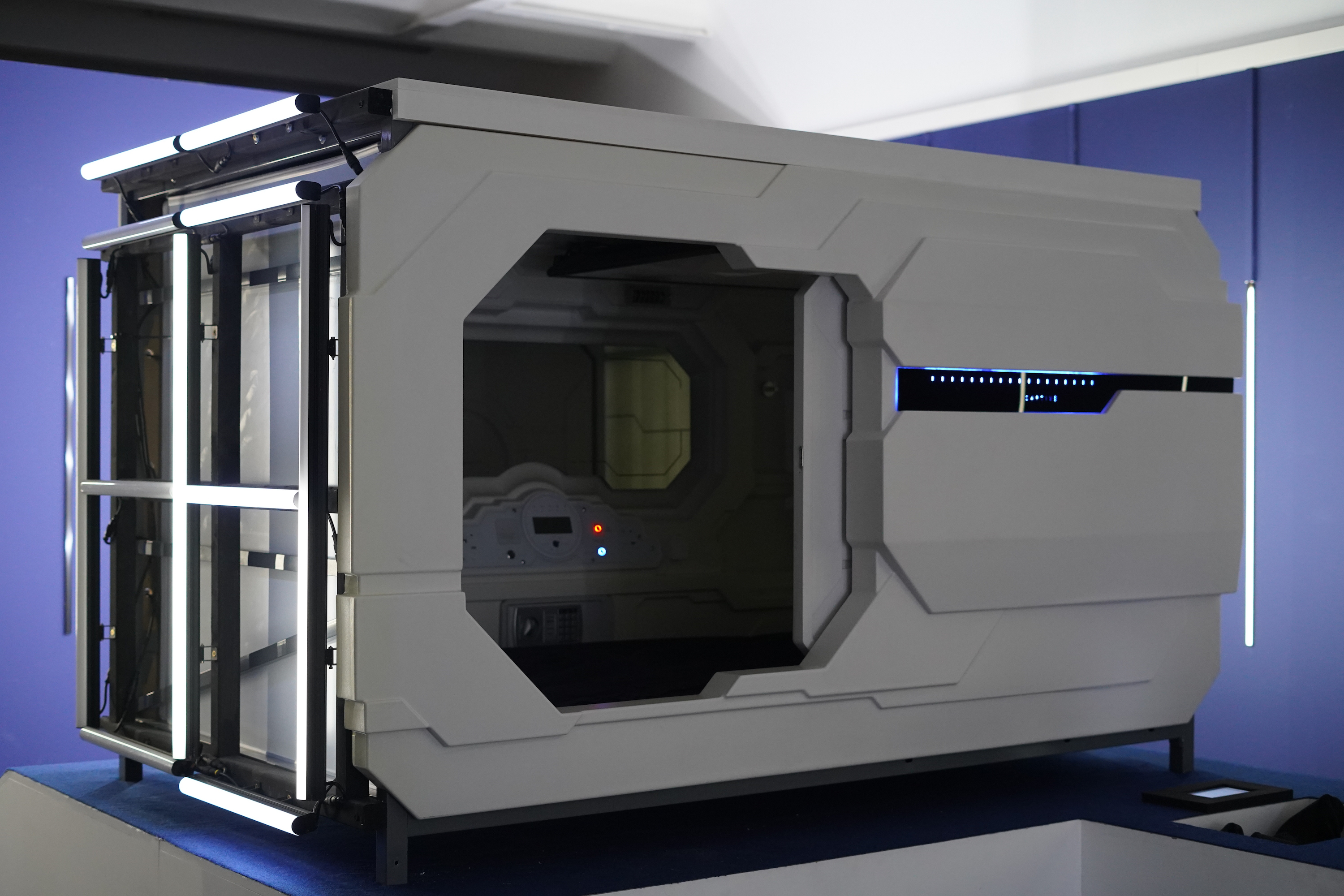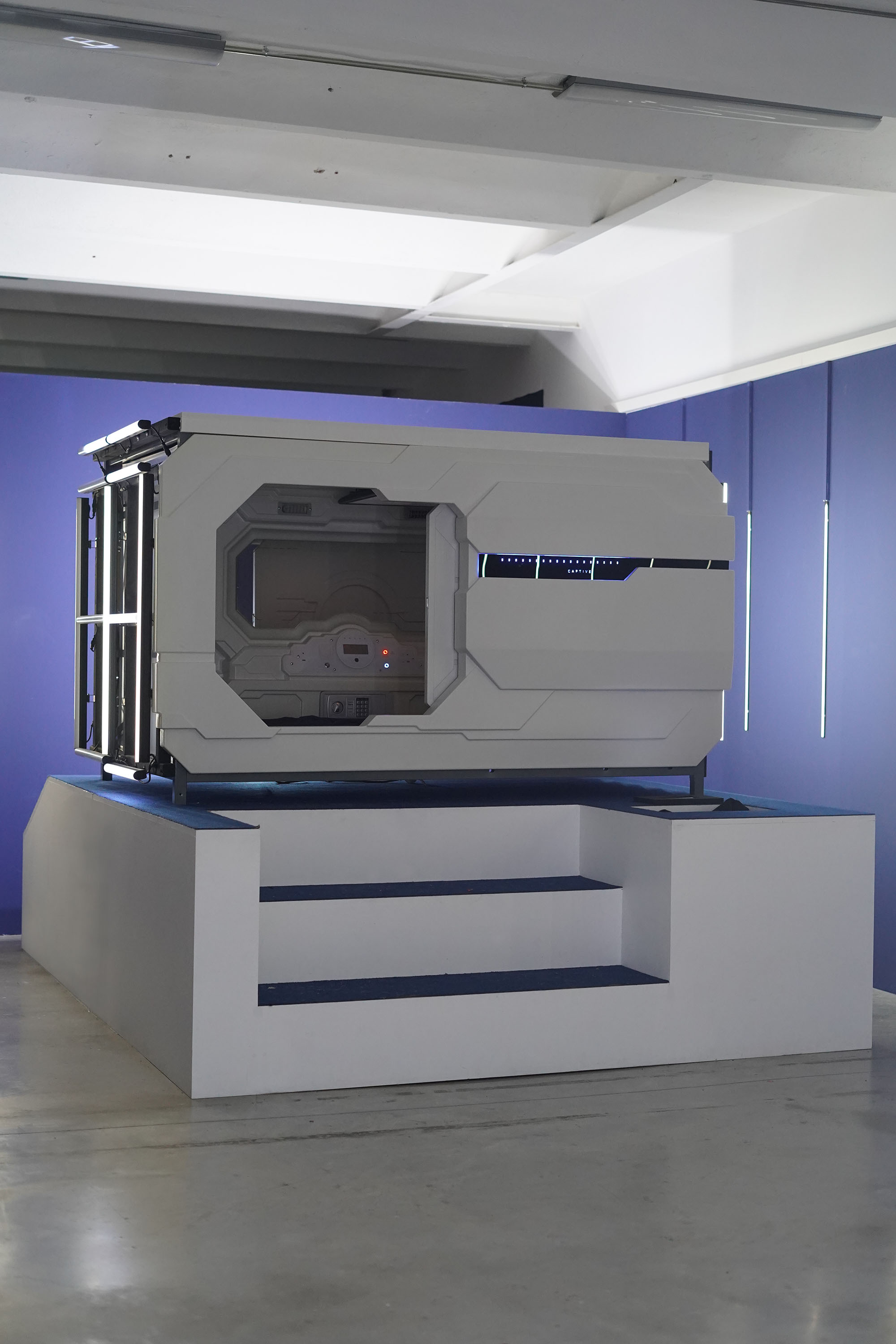 Pictures courtesy Hugo Bougouin & Grégoire Edouard